Yep, you read right! Lots of dogs coming your way this weekend!
I've spent the last few weeks since the fox and wolf release using the canine head base to update even older canine avatars, namely the husky, as well as the truly ancient dalmatian and german shepherds. The latter hail from the era of sculpted prims, even!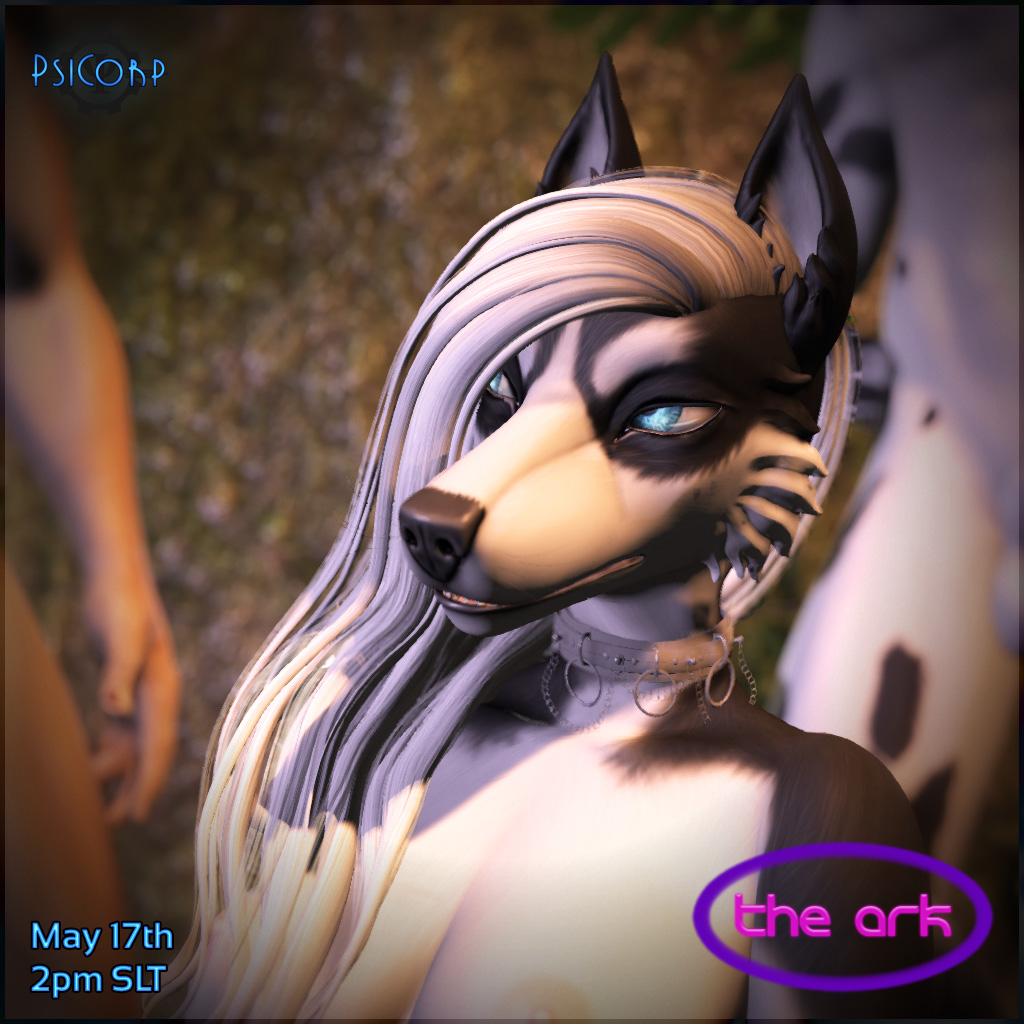 Now all three of those lovely canines have received a total overhaul, giving them bento facial expressions, lovely hand-sculpted mesh tails, as well as some snazzy textures to go with. We also threw in a few extra variations for the german shepherd while we were at it, adding a couple of extra options.
As with the fox and wolf before, there now also will be a macro kit, a bitch head, as well as the standalone head for mod use.
However, we might not be quite finished with all that new stuff! Currently I'm working on one more avatar that's been requested by my wonderful girl Soko, and which stirred up some excitement when mention got out on my discord server. If you're on there, you know what I'm talking about. The avatar in question is shaping up nicely, and I hope to have it ready in time for this weekend's parties!
As far as party times go, we have the following dates and times:
Saturday, May 16, at GYC, Noon SLT
Sunday, May 17, at The Ark, 2pm SLT
We look forward to meeting you there again, and to get those new and improved dogs into your hands!